Amr Abotawila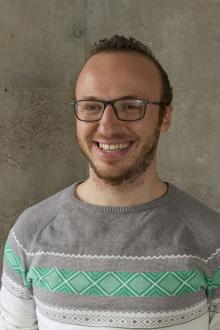 Amr Abotawila (*1987, Cairo) is an Architect and Urban Researcher Graduated from the Architecture Department, Cairo University 2010, He is concerned with working with local communities. And he is one of the Founding members of The "Peoples Committee to defend Imbaba Land". He Worked in different Urban Researches/Projects Like being the research assistant in the book "Social Justice and the Built Environment ,, Map of Egypt" which is considered as a reference criticizing the current urban politics in Egypt, and also worked in "Maspero Parallel Participatory project" Which is currently the Formal Project to develop the area. And Finally, as the head of the Housing Rights unit in the Egyptian Commission for Rights and Freedoms. Amr has been working for two years on individual initiatives, Walking, Mapping and Documenting the City of Cairo. Like "Cairo Walks" which is a Blog/Walking initiative to discover different parallel narratives in the urban history of Cairo's Districts, and also "Dead Walls" which is a Project the he co-founded to document "Fading Hand-drawn Advertisments" on the walls of Cairo's Buildings.
Master Thesis: Understanding Egyptian Social Housing Squatting Phenomenon Post January 2011.
Ana Baez Sarita

Ana (1986), studied Architecture in the Universidad Autonoma de Santo Domingo, located in her hometown the Dominican Republic. She also holds a master's degree in Landscape Architecture and Environmental Planning from Utah State University. During her undergraduate studies she was involved in community development projects related to the informal, sugarcane settlements (bateyes) of her country. During her masters' degree, she had the opportunity of working in both small and large scale projects in urban and environmental planning. Her master's thesis was a tourism planning framework for the towns of Sosua and Puerto Plata, in the Dominican Republic, a project that was also part of the 2014 Council of Educators in Landscape Architecture (CELA) conference. After receiving her master's degree, she worked in the slum redevelopment and revitalization project of La Barquita, a 2,000 families' riverbank community of Santo Domingo. Ana is interested in gaining factual knowledge within the field of urbanism, furthermore, she wants to study the impact of rural exodus, and rapid urbanization in cities.

Master Thesis: Placemaking and the Social Production of Urban Places in Informality.
Bassel Alhaffar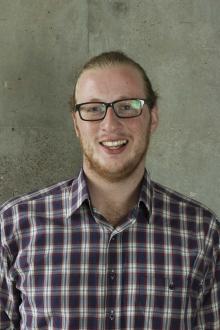 Bassel Alhaffar (*1991-Damascus, Syria) obtained his bachelor degree in architecture from the Arab International University in June 2013. During his studies, he participated in many international and local workshops in Parametric Design. His graduation project was based on community participation to guide a new development for their village. After graduation he moved to Cairo, Egypt to work as an architect & urban designer at Assaf Consultancy Group for two and half years. He participated in many residential and administrative projects and was part of the urban design team for El-Marg Social Center with community participation. During this professional career, he participated in urban design, sustainable housing, and heritage conservation workshops, which exposed him to new design issues and approaches. He was a volunteer at JCI-Egypt, Syrian Researchers Initiative, and member at Toastmasters-Cairo, which enhanced his personal skills.

Master Thesis: Stimulating Private Sector for Urban Settlements Redevelopment in Syria- Case Study: Homs City.
Danny Khilla
Danny was born in 1992. Had his Bachelor's degree from MSA University in Architecture in 2014. And went on to work for IDD Landscaping for 4 months before going back to academia as a teaching assistant in MSA University before joining the IUSD. Throughout his undergraduate years he developed an idea that architecture goes beyond being a commodity, it's something that could change the whole way a community interacts, lives, and thinks. He took part in the summer course "Introduction to Sustainable Cities" at the University of Greenwich, where he learned to respect his surrounding context, and building and/or design accordingly. This new learned knowledge was developed upon after his participation in the 2013 workshop "Life in Utopia" held in Italy, in association with the University of Thessaly (Greece), A.U.TH. University (Greece), and Frederick University (Cyprus), to work out a design that respected the surrounding context, and keeping in harmony with its landscape. He was the main photographer for the conference held by BEE'iE's Building Simulation Conference in 2013.
Master Thesis: The Kiosk and the Public Realm.
Dory Estrada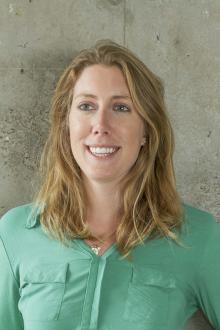 Dory Estrada achieved her B.S. in Environmental Science in 2013 from the University of Tampa in the USA. During her time as an undergraduate, she studied issues involved with Florida's land and water policies, as well as green space analysis for the city of Tampa. From 2013-2015, she worked as a Project Coordinator with an environmental non-profit organization in Tampa, where she discovered a passion for sustainable gardening, community development, grant-writing and food justice. Her previous experience abroad in Costa Rica as an undergraduate and volunteering on an eco-farm ignited her interest in permaculture, and in the summer of 2015, Dory attended an intensive course to achieve her internationally-recognized Permaculture Design Certificate. In addition, Ms. Estrada has training in aquaponics design and maintenance. She worked as part of a sustainable agriculture-focused start-up for 1.5 years, where she developed an interest in social enterprise as a powerful tool for change in urban development. Dory sees regenerative landscape design though permaculture methods and whole-systems thinking as progressive solutions to solve urban challenges.
Master Thesis: Bolstering Socio-Ecological Resilience in Greater Cairo Region's Peri-Urban Agriculture Pockets: Strategies for Local Economic Development and Improved Food Security.
Eva Sule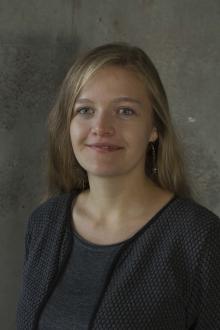 Eva Sule (*1988) comes from Estonia where she finished her architecture studies in 2012. She has 3 years of experience as a practising architect working on energy efficient competition designs and different stages of built projects at Behnisch Architekten in Stuttgart, Germany. For 11 years Eva has been involved in debating and invests her spare time teaching argumentation, public speaking and holistic thinking on global issues to high-school students all over Europe. She was the national coach for Team Germany in 2014, resulting in Germany's best ever ranking in the World Schools Debating Championships. In 2015 Eva was volunteering in Argentina for TECHO, an NPO working on social integration, building emergency houses in slums and collecting data on the situation of habitants living in informal settlements. Her focus in urban planning regards the relations between civil initiatives and policy making in combating poverty and injustice, particularly in post-revolution states, and encouraging environment-conscious behaviour.
Master Thesis: Transferability of Civil Society Initiatives Examining the Process and Affecting Aspects of Transnational Transfers.
Maha Ahmed Fathy Basha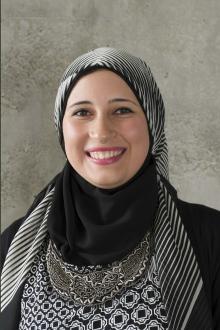 Maha Ahmed (*1990, Cairo) received her bachelor degree from Ain Shams University, Architecture department. She is ranked the 5th on class 2013 and nominated to be a teaching assistant in the same faculty the following year. In September 2014, she started her postgraduate studies in the building technology and Environmental Design. During her undergraduate studies, she had internships in ECG Company, the Arab contractors and other private firms. Directly after her graduation, she was employed by a private firm where she became responsible of a mixed use project in Cairo. In parallel, she was at ASU helping students & assisting professors in the "Energy Conscious" design studio. Furthermore, Maha was an architect in the design team at Dar Al-Handasah; she worked in two mega projects at "Al Dar": Al-Madinah expansion and Al-Mataf projects in KSA. Ms. Basha worked also as a teaching assistant at the German university in Cairo (GUC). Last but not least; she participated in the collaboration ASU (Cairo) / TUM (München) in "The desert wood" project.
Master Thesis: Community Resilience for Coastal Peripheral Areas Development in Nuweiba, South Sinai - Towards an Integrated Sustainable Development in Nuweiba, Sinai Peninsula.
Manuel Heckel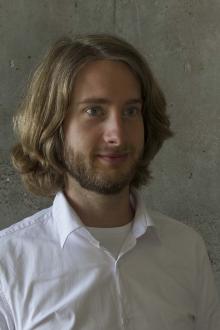 Manuel studied architecture and urban planning at the Universität Stuttgart and Politechnika Gda?ska, receiving his diploma degree in 2010. With his thesis he explored the systemic forces behind today's production of urban spaces, their economic, environmental and social implications, as well as potential interventions and strategies for cities to facilitate a change towards a fundamental re-connection with nature, others and self. Discovering that the quality of any change greatly depends on the quality of awareness of the stakeholders, he wishes to link this topic into his future research. From 2009 to 2012, Manuel used his computer programming skills to develop and run a game-changing online platform for the Stuttgart 21 counter-movement. He gained inside-knowledge and first-hand experience of the movement as well as the handling of the project by the authorities, sparking his interest in participatory approaches and self-organised co-creating of cities. After his graduation Manuel worked at the Chair of International Urbanism at the Universität Stuttgart and for a Stuttgart-based IT company.
Master Thesis: Urban Growth in Greater Cairo Rent-Based and Rent-Seeking Uneven Geographical Development in Egypt's Capital.
Mariem Brahmi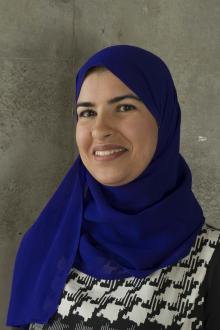 Mariem (1987, Tunis, Tunisia) received her Engineering diploma of Spaces planning Major Landscape Archtiecture and management at the Higher Agronomic Institut at Sousse, Tunisia. After graduation, she worked as a landscape Engineer in charge of a big housing project Marina Gammarth on behalf of a Consulting firm of Engineering and landscape management (SICAP). Since April, 2013 she was been a founding member and treasurer of the Tunisian Association of Landscape Archtitect and Engineers TALAE which is the official representive association of the IFLA in Tunisia. She has further conducted different National and international projects (Tunisia, Libya) as a Lanscape consultant in the landscape management with state companies. On the meantime she joined a specialized master in geomatic informations for sustainable developpment and environmental control at the Faculty of Letters Arts and Humanity-Manouba, Tunisia. She has been an NGO'S active member in différent field with multidisciplinary team ( National Consultancy Assembly ATIDE, TUN'act Association, etc.) Engineering final project : Study of a Landscape Charter for the Govenorates of Manoub, Tunisia.
Master Thesis: Water Bodies Within the Metropolitan Cities: Understanding the Urbanization Process Around Lakes and Lagoons 'Shores in Greater Tunis, Towards Sustainability.
Marwa Tina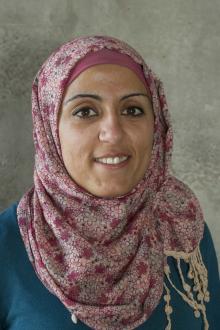 Marwa Tina (32) is Palestinian. She completed her BA in architectural design and her MA in Business Administration from Birzeit University in Palestine. She has a total of 10 years of experience. In 2010 she worked for UNESCO as an architect/Planner in Safeguarding the cultural heritage of Sabasitya, where she was part of a team to develop a management plan based o the data that was collected by the team. from 2011 till 2013 she worked in Sustainable architecture specifically; reviving earth architecture with UNESCO, where the technique of using earth architecture as an appropriate tool to improve the living conditions of the communities in the Jordan Valley, the project provided on-the job training for the communities in order to transfer this knowledge to them . From 2013-2015 she worked as a project manager for Emergency response to communities affected by house demolitions by the Israeli forces. Her diverse experience gave her the opportunity to work on different levels of engagement, from community to donor level.
Master Thesis: Spatial Control Repercussions on Social Dynamics - The Case of Palestine.
Noran Abdou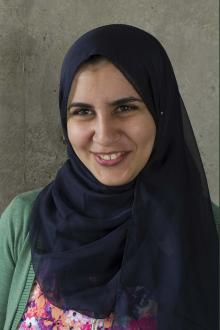 Noran Abdou graduated from the American University in Cairo(AUC), Egypt, in 2014 highest honors (Summa Cum Laude) with a Bachelor of Science in Architectural Engineering and a minor in Business Administration. During her undergraduate studies she went on an exchange program at Drexel University in Philadelphia, PA, USA. She has strong interest in sustainable architecture, development of marginalized communities as well as empowerment of women. Noran is an alumna of LEAD (Leadership for Education and Development) where she had the chance to be intensively trained on leadership and interpersonal skills and carry out field research in most of Egypt's governorates. Also, she is a member of the "Empower Peace" community and is a Women2Women alumna. Upon graduation, Noran worked as teaching assistant for urban planning at AUC and also as an architect in Sites International, an Agha Kahn award winning landscape office. She also worked with an international team of artists on a recycled art project for street children in Ethiopia.
Master Thesis: Collaborative Urban Practices in Greater Cairo - Understanding the Impact of Commercial Sharing Practices on the City.
Pamela Carolina Bourignal Ruiz
Pamela Carolina Bournigal Ruiz (*1992, Santo Domingo, Dominican Republic) graduated from the university UNIBE, in 2014 with a Bachelor Degree of Architecture. During her undergraduate studies she had the opportunity to study abroad in Costa Rica (Universidad Veritas) and through this experience she developed a high sensitivity regarding the social aspects of the cities. Therefore, her Bachelor Thesis Project consisted on an urban intervention located along the main river of the metropolitan area of Santo Domingo. Because of the complexity of this area, during this research-design project, she developed skills that helped her to promote the development of the urban landscape. One year before her graduation she did an internship in a firm focused on urbanism (Cristobal Valdez y Asociados, Urban Architects). During this time had the opportunity to participate in big urban projects. One of those projects was the contest "Ciudad Juan Bosch", which consisted in proposing a new city for 25,000 inhabitants in a specific area of Santo Domingo. After her graduation she started working in the company Epsa Labco, Consulting Engineers, in the department of Architecture. After receiving this master, Pamela hopes to make an impact in her country, in the professional field, as well as in the learning one.
Master Thesis: Community Participation in Decision Making Processes - The Case of Beituna.
Salma Abdelrahman
Salma (*1987, Cairo, Egypt) graduated in 2009/ 2010 with a Bachelor of Architectural Science from University College Dublin and a Bachelor of Arts in Interior design from Griffith College Dublin. During her studies she trained in a number of architectural firms in Dublin and worked as a teaching assistant at the Centre for talented youth at Dublin City University teaching older kids about architecture and design. In August 2010 she started her career working with Castlebrook furniture+ design as project coordinator and part of the quality control team for a number of renovation projects, most notably the Fairmont hotel in Cairo. After moving to Germany in 2012 and learning German, she worked as an interior designer with the firm raum.atelier in Düsseldorf on some distinct commercial projects. She focuses on searching for local companies and talents and involving the local craftsmanship to carry out works during the various projects.
Master Thesis: Urban Interventions in Response to the Presence of Refugees: The Case of Syrian Refugees in 6th October City, Greater Cairo Region.
Sandy Hsiao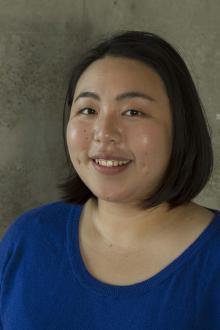 Yu-Hsin (*1990) was born in Taiwan, she started her journey of Urban Planning and Design in 2009 at University of Melbourne. She co-founded volunteering projects targeting at youth education and community entrepreneurship. She was also a graduate member of the PIA (Planning Institute of Australia). She worked as an urban designer for 2 years and experienced in diverse projects, such as integrating water management through soft engineering for different municipalities, flood management regulations through Urban Design Review mechanism, Urban Design guidelines for different districts, and Design guidelines for heritage sensitive areas. Throughout her working history, she consistently mediated with the communities and city governments. In IUSD, she seeks to expand her understanding of different international planning cases. Her favorite quote is"Arriving at each new city, the traveler finds again a past of his that he did not know he had: the foreignness of what you no longer are or no longer possess lies in wait for you in foreign, unpossessed places." by Italo Calvino, the Invisible Cities.
Master Thesis: Opportunities for Restoring Local Livelihoods in Tourist Cities.
Sundus Sherif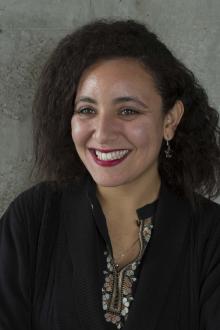 Sundus (*1988) obtained a Bachelor Degree from the Faculty of Fine Arts, Architecture department, Helwan University in 2010 after she graduated from the German School in Cairo in 2005. She has 3 years of work experience, 2010-2013 through Iwan Design Office as an Architect, where she worked on various design projects in Real Estate development and consulting. She also helped establish IWAN CRAFTS a new branch to the company partnering up with a four-generation family business of original craftsmen to create ETQAAN, a brand which caters the passion for authentic Arabian art and vast appreciation for an almost extinct craft with the aim of preserving traditional crafts and valuable heritage. In 2013 she worked for 6 month with Dr.Mona Zakaria design office on an upgrading project of El Assal Shubra, one of Cairo's oldest informal areas .From 2013 till 2015 she returned to academia through her position as a Teaching Assistant at the German University in Cairo, where she worked on several design studios, urban design, Housing and the Cairo Going Green seminar. In parallel, Sundus worked with Megawra- Built Environment Collective an Egyptian non-profit organization that seeks to strengthen the sense of community between practitioners, academics and students of architecture and urbanism as the head of art and theory group. She participated in several workshops on development issues in Cairo and Milan, as well as working on a research on "The contribution of the public sector in providing low income housing Case Study: Haram City", contributed in several architecture competitions and recently worked with the giz on a consultancy project on eco-tourism in Egypt.
Master Thesis: Dwelling Practices and Cultural Appropriation of Domestic Spaces - An Exploratory-Study of the Salon-Practice in Middle-Class Households in Greater Cairo Region.
Tania Araujo Corney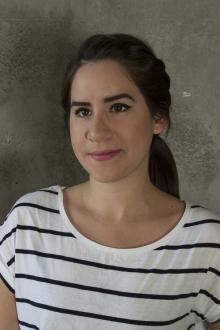 Tania (*1989, Honduras) studied Architecture at the José Cecilio del Valle University in Tegucigalpa. During her studies she worked at a House Construction and Urban Development project for a few months. Her profesional work experience started as a designer for Grupo Surco. Later in 2012, she started working for Ecomobilia as the head of the architectural department. One of her largest projects was in partnership with the company Globeleq Mesoamerica Energy. She helped design and build all the residencies that were affected by the Wind Farm, including relocation and ThermoAcoustic improvements. One of the main goals of the project was to obtain an entirely ecological housing that include solar panels, waste water treatment, reinforced adobe walls, artesanal roofs and floors, harvesting rainwater, between others. In 2014, she moved to Islas de la Bahia and started working for Pristine Bay in the construction of an luxury hotel and villas with sustainable solutions for island construction problems.
Toni Magdalena Rothfuss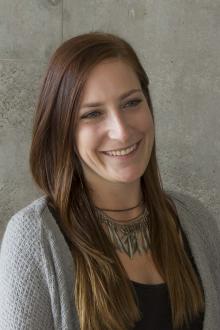 Toni (*1991) studied architecture and urban planning at the Faculty of Architecture Stuttgart University beginning in 2010 and received her Bsc degree in February 2015. During her studies she worked as a student assistant at the Institute of International Urbanism and is currently part-time working in an architectural office in Stuttgart. After participating in an excursion with the Institute of International Urbanism to Malawi with the topic "Urbanization of Blantyre", she decided to focus more on urban planning and participatory building processes in her studies. Subsequently she worked at an NGO called Center for Community Organisation and Development in Malawi in the division of slum-upgrading projects for 6 months. There she was mainly responsible for planning participatory programs with the slum community, evaluating said surveys from the fieldrips and then helping to find solutions for the discovered challenges. She developed a great interest in cultural exchange and sustainable architecture which lead her to apply for the IUSD MSc. program.
Master Thesis: Anforderungen an den städtischen Freiraum für die Sozialisation Heranwachsender am Beispiel Stuttgart.
(written in German language)
Zuhar Aljundi
Zuhar started her education at The Faculty of Architecture in Damascus University and received her bachelor's degree in 2014. Her graduation thesis was a collaborative project in multiple scale - from Urban Planning to Urban & Architecture Design- that focused on Post-war Reconstruction with an ambition for an economic resurrection and Social Wellness. During her studies she co-founded The Twenty-Two Architectural Group in 2013 as an initiative toward translating UpToDate Architectural news & articles - due to the lack of Arabic architectural resources within a monthly E-Magazine - that later evolved toward providing academic material and free software courses for architectural students, situated in Damascus University.?Zuhar has joined the MSc Integrated Urbanism & Sustainable Design with aspiration to build on her background with knowledge and experience.
Master Thesis: Mapping Places of Memory in Post-Conflict Cities: A Study on Placing Memory Phenomenon in Beirut.
Khaled ElMansi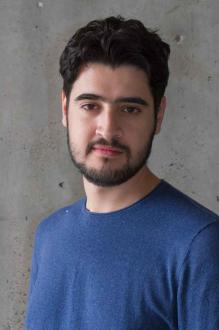 Khaled (*1990) worked as an architect for different offices with international and national scopes. He was teaching visual and conceptual design in the German university in Cairo. He has a strong interest in the development of emergency architecture and urbanism.
Master Thesis: Alternative Housing Solutions to Integrate Refugees into Hosting Communities.
Rowa El Zain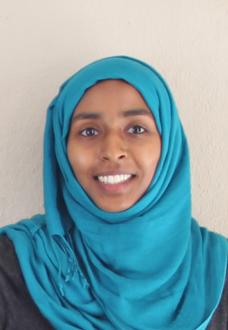 During the bachelor degree in Urban Planning & Architecture in Oman, Rowa participated in workshops and internships in the field of architecture, design, marketing, robotics, landscape, and Urban design. Followed by professional experience in sustainable zero energy housing design, construction and operation. In addition, designs for building renovation and reuse with local contractors.
Master Thesis: Rethinking Unbuilt Space Within Neighborhoods in Muscat: Mapping Community Planning Across Rapid Urbanization.
Further Master Theses of this intake:
"Design Guidelines to Mitigate the Hot-Dry Climate in Resiodential Areas in Marrakesh".